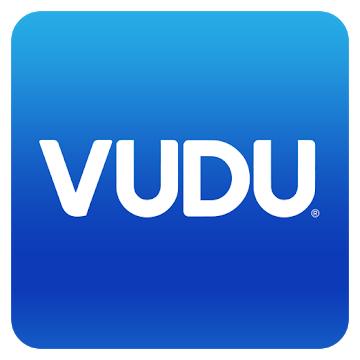 Latest Version:
Varies with device
Eventsoja is not an official representative or the developer of this application. Copyrighted materials belong to their respective owners
Vudu Movies & TV review
Watch plenty of TV shows and movies whenever you want with Vudu Movies & TV app. There are no subscriptions and no contracts. You get to see newest releases even before the DVDs and subscription services.
Vudu Movies offers you the high-quality video of stunning clarity and sound in up to 4K UHD. On selected devices, you can get the content with Dolby Vision HDR and Dolby Atmos. Enjoy an excellent movie-watching experience with Vudu Movies app.
The app runs on plenty of devices and operating systems, for instance, Android, iOS, Windows, desktop system running on Windows, and Xbox.
Features and Functions
The app is teeming with content that caters to the entertainment need of everyone. All the TV shows and movies have been properly divided into different genres, thereby, making the task of searching easy and hassle-free. In fact, there are more than 100,000 movies and TV shows that an individual can either buy or take on rent. Under its 'Movies on Us' section, one can watch 1000s of movies for free with limited advertisements. Apart from buying and renting, you can even install the same content to your mobile device to watch it offline.
The app comes with a scan feature – Mobile Disc to Digital – which allows the users to scan a UPC and convert the same to Blu-ray or DVD. The users can even link their UltraViolet and Disney Movies Anywhere accounts with the app instantly.
Want to enjoy your content on a big screen? The app lets you do the same with its big screen TV and Google Chromecast support functionality.
The Vudu app boasts of an unmatched user experience that delights its users and makes them use the app more and more. One of the amazing user experiences of the app is that it allows the users to browse its library even when they have not signed up or signed in. The organization is another great aspect of the app that makes it easy-to-use and operate. Enjoying the content on full screen by tilting the device, correct placement of the media controls buttons, etc. are some of the other features of the app's brilliant user experience.
Interface
The Vudu app aces when it comes to its design and interface. It is, in fact, the organization of the content in the app that highlights the design and makes it all the more appealing. The content is lined up in a neat and clean fashion. All it requires is scrolling to browse the media. Other important functions i.e. cast and search have been strategically placed on the header of the app. In order to keep the view clear and clutter-free, other important features have been concealed in the three horizontal bars on the top left corner.
Conclusion
Experience entertainment like never before with this amazing and powerful mobile device app – Vudu Movies & TV. With the app installed on your device, you can watch flicks and TV shows instantly. You can become the member of the app for free without having to subscribe to anything or getting into a contract that binds you. Get to watch newest releases even before they show up on other subscription streaming services. Enjoy your favorite media content in 4K UHD with Dolby Vision HDR and Dolby Atmos Sound (for selected devices only). If you do not wish to purchase or rent anything, you can enjoy more than 1000 movies for free. And guess what! They all come with limited commercials. Plunge into the world of entertainment with the Vudu Movies & TV app.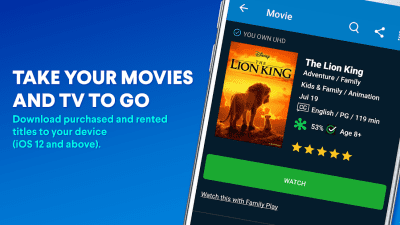 Vudu Movies & TV