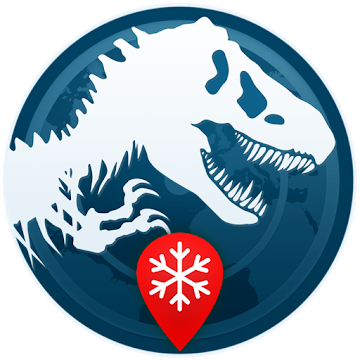 Eventsoja is not an official representative or the developer of this application. Copyrighted materials belong to their respective owners
Jurassic World Alive review
Jurassic World Alive is an AR game for mobile devices. It was created by Ludia Inc. and is free to play, but there is a paid subscription to unlock all the content.
Gameplay: A Typical AR Formula
The core gameplay of Jurassic World Alive is not different from most of the other games in the genre. In this game, you have to collect dinosaurs and level them up by walking the street with your phone. Later on, the collected dinosaurs are used in battles, or you can use your phone to summon them to the AR.
There are also options to feed the dinosaurs and to use them in special events like raids. There are even clans in Jurassic World Alive that allow players to group up, chat and fight against bosses.
Graphics: Average Visuals
Unlike other popular games in the genre, Jurassic World Alive tries to look realistic and utilizes realistic dinosaur models in augmented reality. The concept might sound great as the cartoony characters from other games stand out from the real environments and negatively impact the immersion as you do not believe what you see. Unfortunately, the stylistic choice of the creators of Jurassic World Alive did not quite solve the problem: due to the phone power and technology limitations the dinosaurs do not look real in the AR.
Controls: Good Interfaces
As in other AR games, most time playing Jurassic World Alive, you will be managing inventories or looking at the map. The dinosaur fights have very average controls for the genre, while other parts of the game's interfaces are done pretty well. The menus are well-structured, and the game, in general, is very intuitive. It is easy to start playing Jurassic World Alive and easy to progress.
Conclusion: If You Are a Dino Person
For those who like dinosaurs, the game will become an interesting way to see the favorite creatures in the real world. It is interesting to watch the ancient animals become alive at the screen of your mobile device, and the game is free to play, so checking it out will be a fun experience anyway. However, it might not be an excellent game to play every day for a long time as it gets pretty repetitive with time.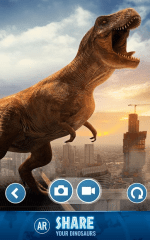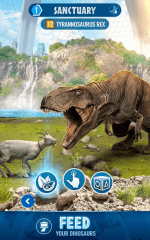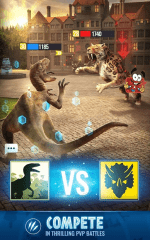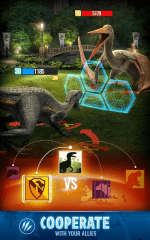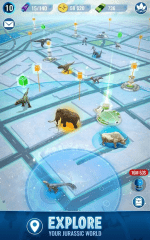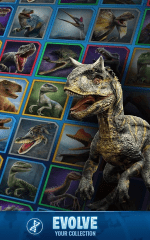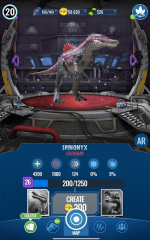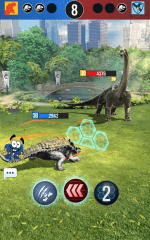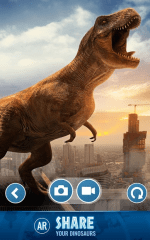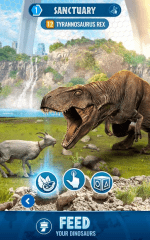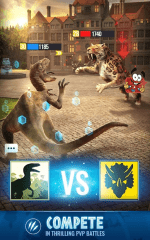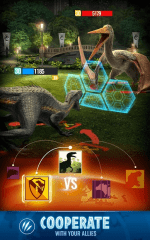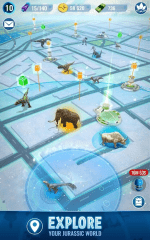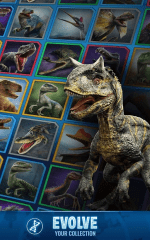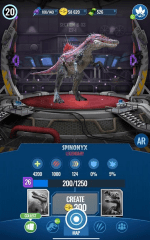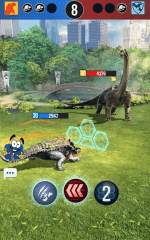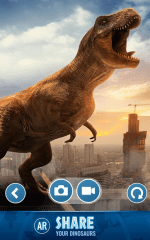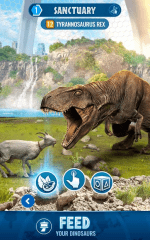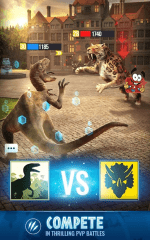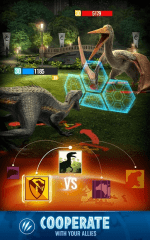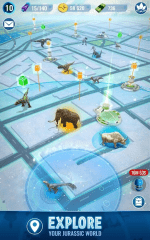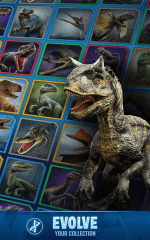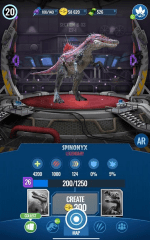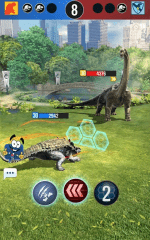 Jurassic World Alive