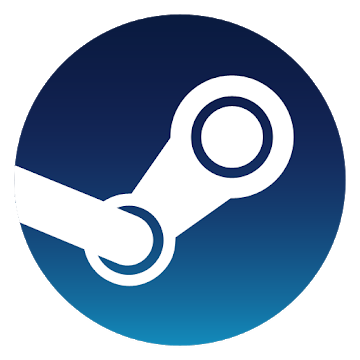 Author:
Valve Corporation
Eventsoja is not an official representative or the developer of this application. Copyrighted materials belong to their respective owners
Steam review
The Steam app was developed to allow users to take part in various activities related to the ever-expanding digital distribution platform by Valve. With the help of this app, you can stay in touch with what is going on in the Steam community. No matter where you are in the world, you can learn everything about recently released or upcoming movies, apps, and games. Steam makes it possible to communicate with friends, view their profiles and those of the groups of your interest, find out everything about sales in the Steam Store. By reviewing the current stuff on sale, you can save money and purchase or rent things for cheap.
Features and Functions
Steam for mobile devices boasts many useful features. One of the most valuable is the opportunity to save money on games, films, and other types of content by having instant access to the Store. Here is the list of Steam features:
Editing user profile
Viewing the library
Chatting with other users via the built-in messaging system
Choosing non-video game content (e.g., design tools, anime/cartoons, and movies)
Purchasing games
Searching for items on sale
Browsing tips and tricks
Adding titles to the wishlist, cart, or inventory depending on the preferences
Renting movies
Perhaps, the opportunity to remain in touch with gaming events is the main feature that users might find useful. The info offered by the app includes new press releases, materials from such platforms as Kotaku and Eurogamer, and Steam News. Some other outlets are also present. Additionally, Steam as a mobile version of the PC software serves as a forum where you can keep up-to-date with live streams from gamers who broadcast their play sessions.
There are several things that you cannot do on a mobile phone or tablet that are possible on the computer when using Steam. For instance, a mobile user can't take part in group chats.
Interface
Initially available only for PCs and Macs, Steam is now compatible with various mobile devices on Android, iOS, or Windows Phone. The interface of the mobile app is similar to the desktop version but still needs significant improvements. Overall, navigating the different sections is a breeze. A quick button to begin playing immediately and other extra settings for those who wish to optimize streaming performance are there for better user experience.
Installing and continuing to use Steam on mobile should not cause too many issues. Surely, you will find some things unintuitive or lacking, but the interface does the job adequately.
Conclusion
Steam is a quite useful app for purchasing games or other content wherever you are. Users obtain such helpful features as access to forums, Steam Storefront, and remote download functionality when you are away from your PC or Mac. Steam for mobile is doing well when replicating the desktop experience.
The issues with UI is the worst side of this application, but Steam developers are working on finding proper solutions to them. The absence of group chat may be one of the essential problems. Also, users cannot redeem game codes. Overall, the app does its job well and is worth trying.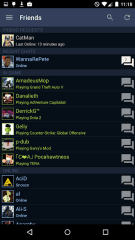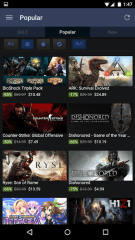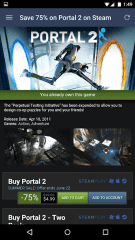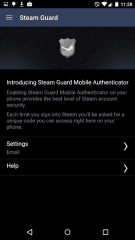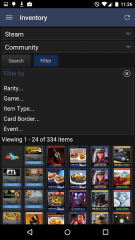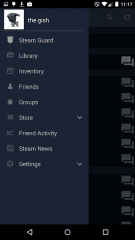 Steam