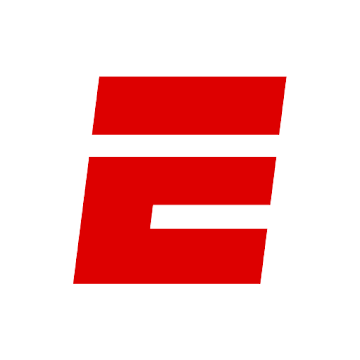 Latest Version:
Varies with device
Eventsoja is not an official representative or the developer of this application. Copyrighted materials belong to their respective owners
ESPN review
ESPN is one of the leading сable-TV sports channels in the USA since 1979. Now it's available for any of your mobile devices via a convenient online-streaming application. Unlike the majority of TV-streaming apps, ESPN can work even if you don't use a TV or Internet provider at home. To download ESPN, visit App Store on iOS or Play Market on Android devices.
Features and Functions
On the one side, the ESPN app allows you to stream your favorite live sports programs, including live games, news, and highlights. On the other side, it lets you forget about scheduled viewing and benefit from watching content on demand. You can search for any match or news report via the search window, and the system will remember and analyze all your requests. Soon you will notice that your ESPN feed is becoming more and more personalized. It will learn what topic you are interested in the most and build the agenda accordingly.
You can also tell the app what your favorite teams and leagues to receive real-time reports about current scores are. ESPN is the major curator of top NBA, MLB, and other matches. You just have to choose the ones you like and get the scores.
Live streaming includes separate networks for MLB, NFL, NBA, Football, Basketball, Soccer, Baseball, and more. On-demand shows list includes Get Up!, First Take, and all other shows by ESPN production. If you need fresh information while driving or running, you will enjoy podcasts and live ESPN Radio.
Interface
The design of the latest version of this app is quite similar to YouTube. There's a search window at the top and the full-screen personalized feed. If you launch it on a tablet, you will get the main feed together with live scores. The interface mainly consists of black and dark grey colors, so it's very convenient to browse when it's dark in the room. Some tabs still have white backgrounds because it's hard to read small text and numbers on black or grey. The quality of video playback is adaptive to the quality of your Internet connection.
Conclusion
ESPN makes this popular channel even more useful than it is on TV. You can start using the app right now and access hundreds of shows and live broadcasting of anything you like to watch on the channel. You can authorize with your TV-provider credentials, or pay for ESPN+ subscription within the app. This app runs perfectly on tablets and smartphones powered by Android 5.0, iOS 10.0, and all later versions.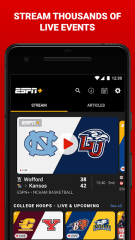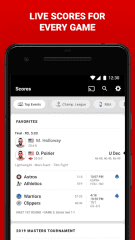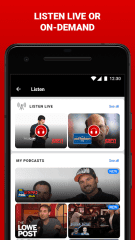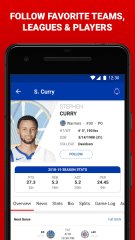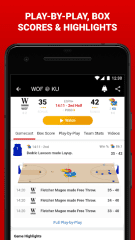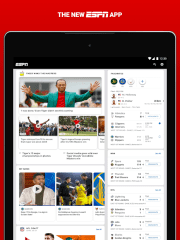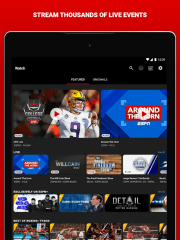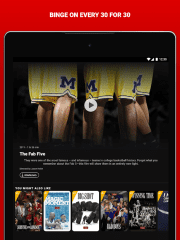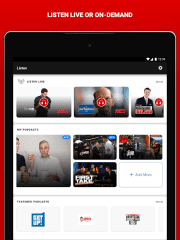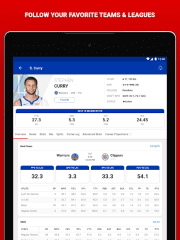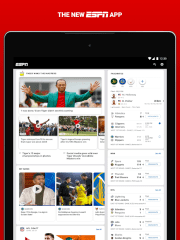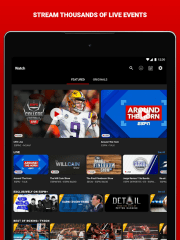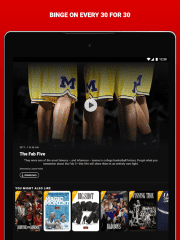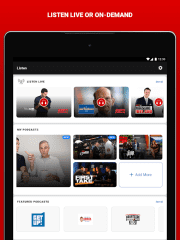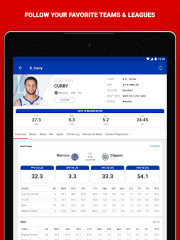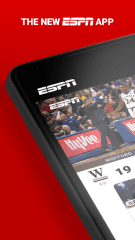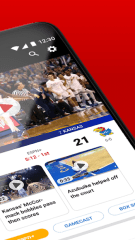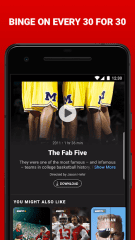 ESPN