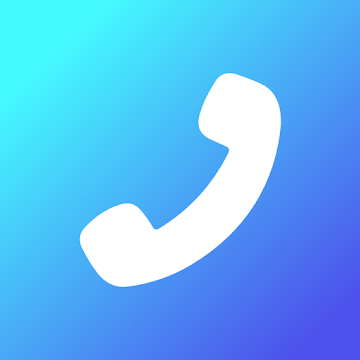 Eventsoja is not an official representative or the developer of this application. Copyrighted materials belong to their respective owners
Talkatone review
Unlike other communication apps available, Talkatone is one that offers its users with different features and is absolutely free to use, hence making it a well-known app. With almost 50 million downloads and installs since its release, this app has a huge user base especially in the US and in Canada. With its basic design that resembles a normal mobile phone, it is easy to use. This smartphone app has been growing its user base over the years and with every upgrade, on both Android and iOS platforms, it is one among the top ten of the most utilized messaging apps in the US.
Features and Functions
Compared to other messaging and calling apps, Talkatone is loaded with different features and functions that make it stand out from the rest. Some of these features include free 60 minutes of calling every month to US and Canadian phone numbers that include mobiles and landlines.
All texts messages, both inbound and outbound are free of charge, including MMS and group messages. MMS can be sent to any other Talkatone user as well as those who do not use the app.
With the app, you get a free local US phone number and another second number that can be utilised for official use or as a private number. All international calls on the app are reasonable and cheap and can be availed via different offers and special deals. Receive and make calls and send texts as many times as you wish, to other Talkatone app users.
Another great feature is the roaming feature which allows users to utilise the app while travelling overseas enabling you to make calls and send texts to US and Canada, using Wifi for free without the expense of added roaming charges.
The Talkatone app is a secured app that comes with data encryption and does not share your chats or save your data on its server. In order to sign up to the app, there are a few credentials that are requested to be filled up by the user like email address, name etc. This information can be misused if not protected on a secured server. However, Talkatone does not save any information including your chats and images shared, but do keep your personal data only for sharing the updates and upgrades of the apps services and new features.
Interface
With a vast selection of communication apps available online, choosing the best one with the handiest features is easy when you have Talkatone. Offering you free text messages, free calls, and a free phone number, this app can be installed on both iOS and Android platforms. Unlike other calling and texting apps, this one comes with an intuitive design and user interface that is similar to that of a normal mobile phone. By just tapping over your phone book on the main menu, it would open the Talkatone app where you can swipe to take calls. Messaging is also as easy as sending normal texts from your phone. Just by clicking the SMS button that is beside your contacts, you would be presented with the Talkatone messaging app.
Conclusion
The Talkatone app is a free messaging app that allows users to send messages and make calls locally for free to any mobile or landline in the US and Canada. It offers users with unlimited texts and calls to other Talkatone users. With a brilliant, top-notch call quality and audio clarity, this app is highly recommended not only for its functionality and efficiency but also for its simplistic design and UI. With a basic UI that is similar to your mobile device, amateurs can utilize the app and navigate through its functions with ease.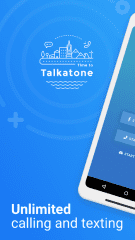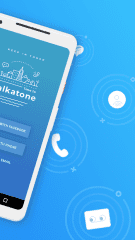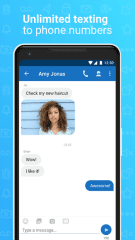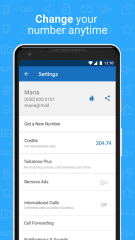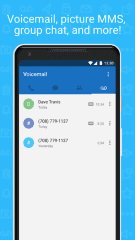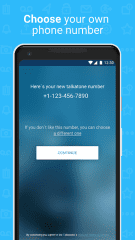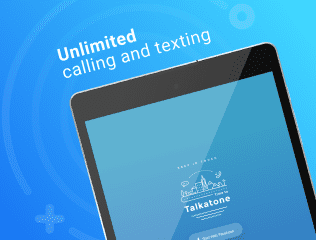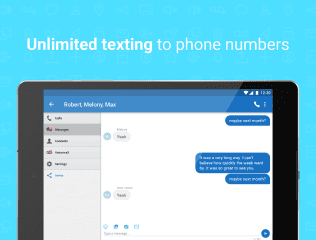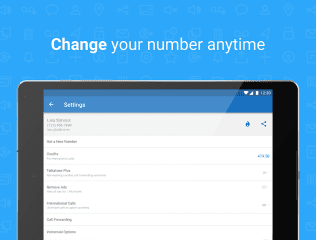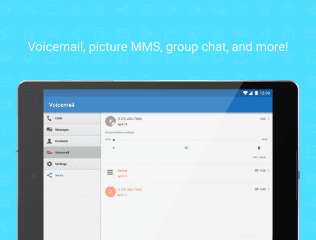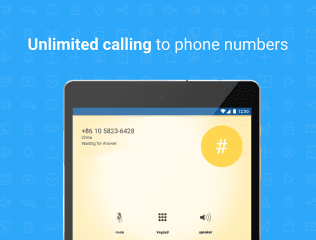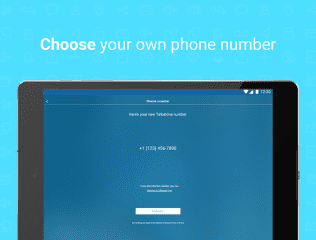 Talkatone