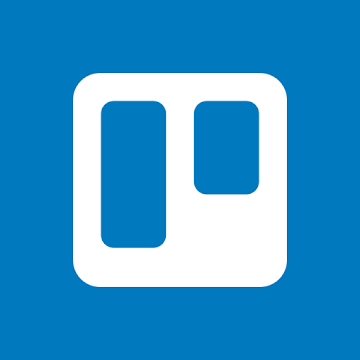 Latest Version:
Varies with device
Eventsoja is not an official representative or the developer of this application. Copyrighted materials belong to their respective owners
Trello review
With the Trello app on your device, you can organize and manage all your projects in one place. It doesn't matter what size project, the app is more than capable of handling it. From writing a story to creating a to-do list, you will find all the tools to keep your content safe and accessible. You can even invite friends, colleagues, and others to join in and contribute to your projects. This helps keep your team alert and helps them work more efficiently. It is super easy to attach new files or extensions through Dropbox or Google Drive for detailed projects.
Features and Functions
Staying organized is what Trello offers in abundance, but it isn't only limited to that. Through the app, you can quickly create boards to help in maintaining your projects better. Apart from using the app to create, edit, and share files, you can even invite others to either view or contribute so that you get the desired feedback or results. You can even work more effectively thanks to the customizable workflows that motivate you as you move forward. You can add to your to-do list by simply typing them in. While sharing projects, you can assign work to the entire team through the app. With the comment feature, you can know exactly what your co-workers think of your projects or you can share your thoughts with others. If you need to attach files to your projects, you can quickly do so from Google Drive or Dropbox. Similarly, you can add images and videos directly into a project. Don't have your mobile device with you? You can even reply, comment, or share your thoughts through your Android Wear device. One of the biggest advantages of Trello is that your boards will update themselves once connected to an internet network, even if you work on them in offline mode. Get live notifications as and when a co-worker or friend replies or comments on your projects and reply to them instantly without having to open the app.
Interface
Trello is the "all you need" organizing tool that looks just as impressive as it performs. The design behind the app is simplicity and usability. Every board that is added can be edited with a number of different tools. The cards that are added to the boards contain all the details required to work on the project and can be edited by anyone involved in the project. With bright colors and distinct tags and headlines, you can quickly identify a project and start working on it.
Conclusion
There are some different apps out there that boast great organizing tools, but Trello backs that claim up with an unmatched performance. It is truly one of the best apps for creating, editing, and sharing every kind of project. With so much to offer, Trello is definitely one of the fastest growing apps available online. You can not only organize your own projects, but you can have other members included in your project and use their input to help manage it even better. You can even comment and reply in projects to communicate faster and reach your goals more efficiently which makes Trello one of the finest organizing apps available.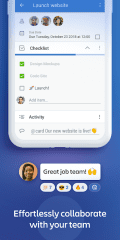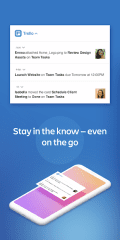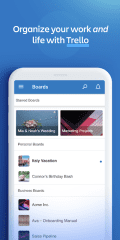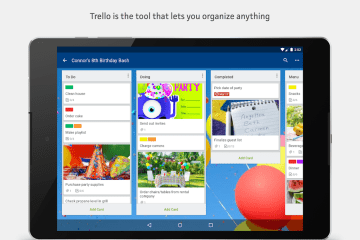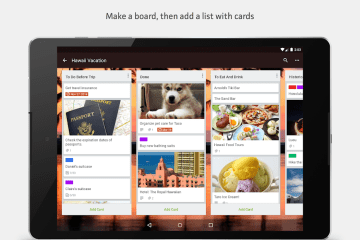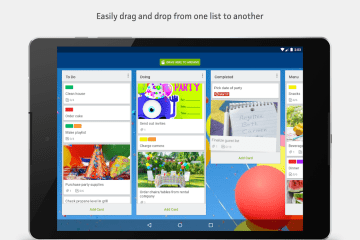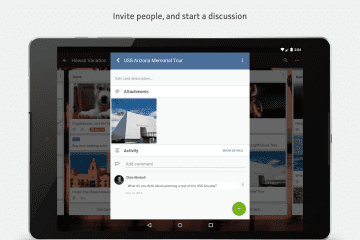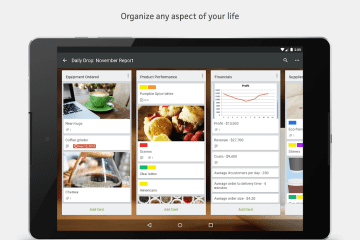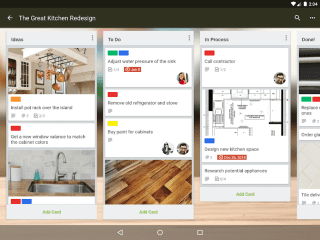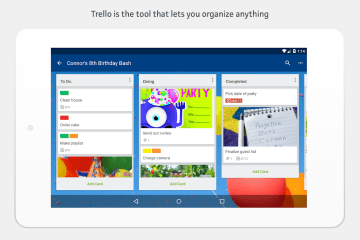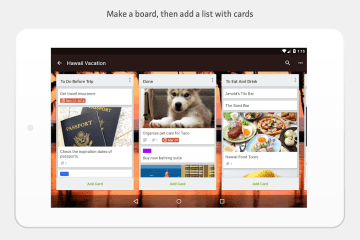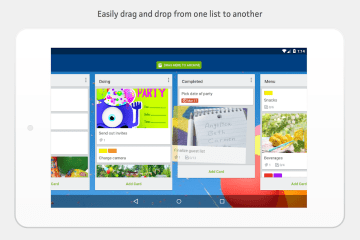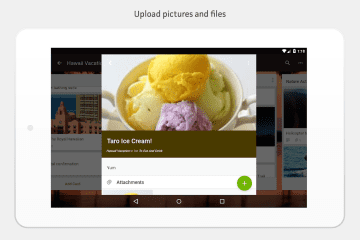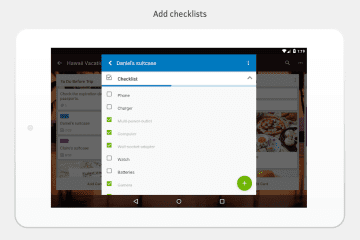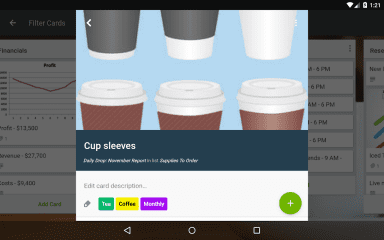 Trello